2014 World Wood Day - Intangible Cultural Heritage
WWD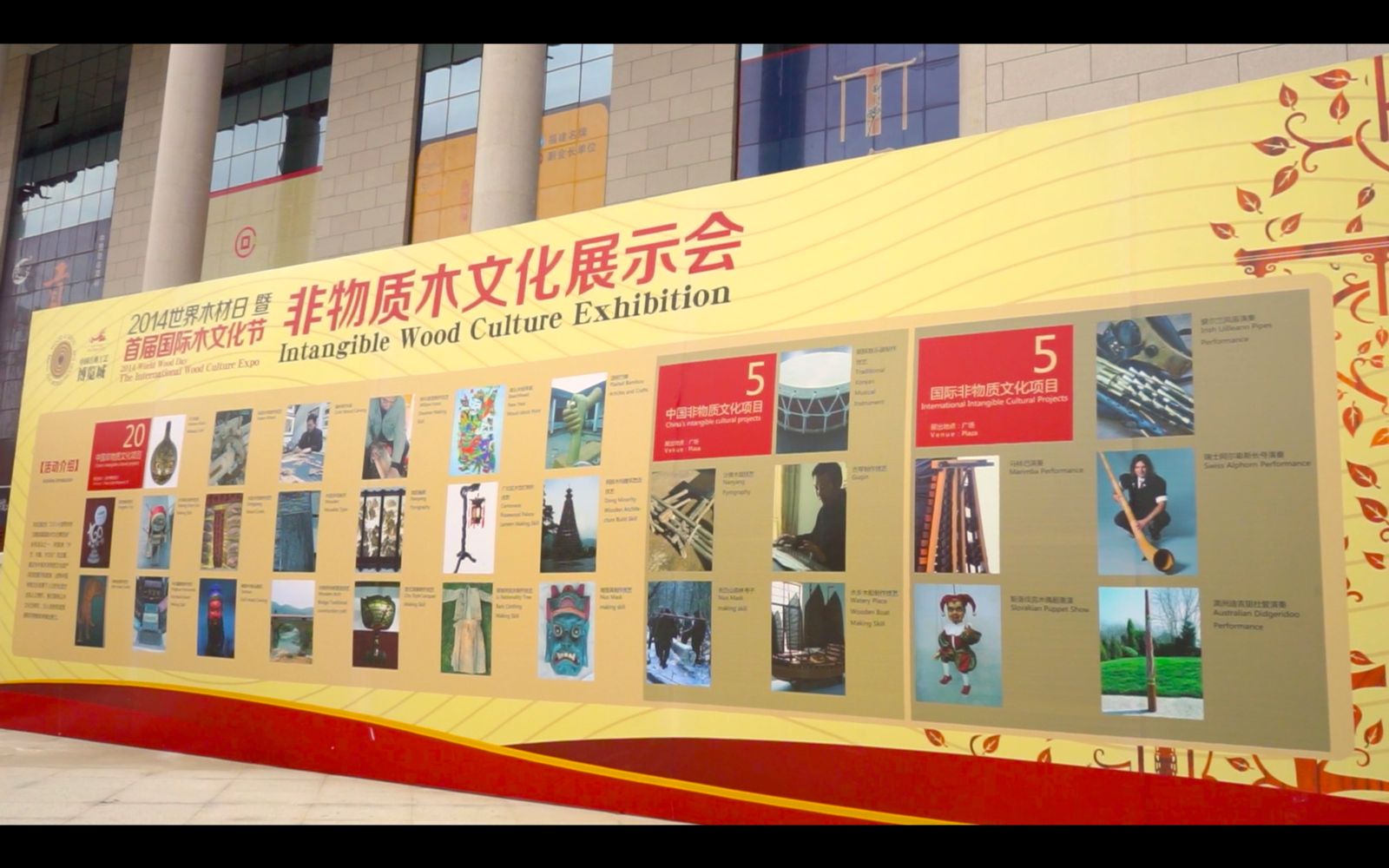 The Exhibition of Wood-Related Intangible Cultural Heritage takes place in the Xian-Style Museum of Expo City.
The Exhibition of Wood-Related Intangible Cultural Heritage with the theme of Wood: Art, Joy and Culture was a prominent program of the 2014 WWD Event. It spotlighted the arts and crafts related to wood in diverse historical contexts and explored the value and usage of wood from cultural perspectives.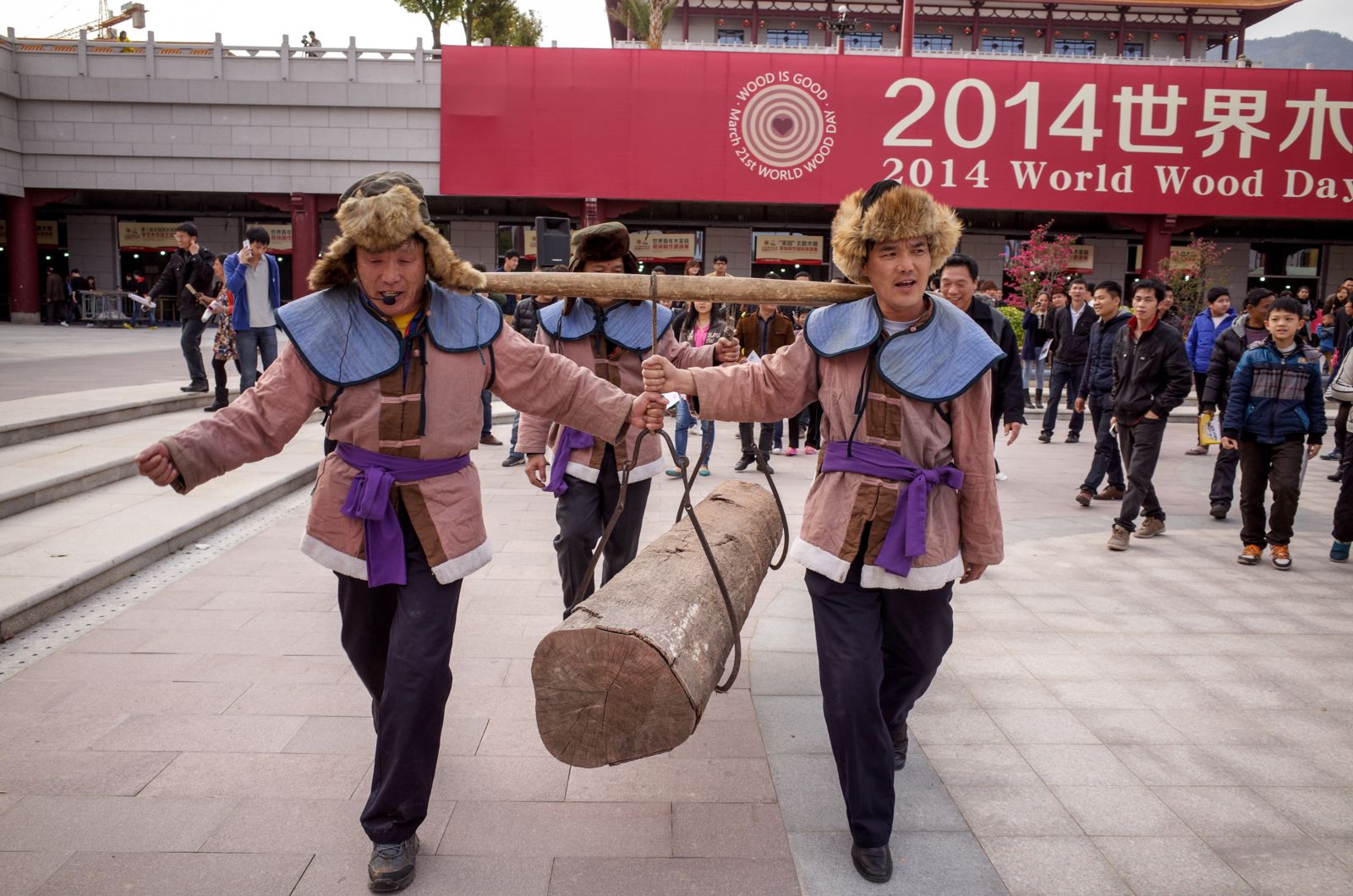 Demonstrators pictured are lumberjacks native to Changbai Mountain singing the forest song, also known as "Haozi," in synchronized movements.
Artists and craftsmen were invited to share thirty-two unique cultural legacies in the following categories:
Construction: wooden boat in watery place, wooden arch bridge construction, Dong minority building, Yantang ancient architecture
Appliance & Equipment: birch bark crafts, wooden movable type printing, willow steamer, Cantonese rosewood palace lantern, Daoming plaited bamboo handicrafts, water wheel, Taiping drum car
Commodities: Dongyang wood comb, Li nationality tree bark clothing, Shawo woodturning
Arts: cork carving, Nanyang Pyrography, Chu Style lacquer, Beachhead New Year wood-block print, Chaozhou woodcarving
Entertainments: Kongzhu toys, Taishun doll-head, Nuo mask, Slovakia puppet show
Culture symbols: Changbai Mountain forest song, Xinghua horizontal inscribed board, Mashao facial makeup
Musical instruments: please refer to the Wooden Music Fair for further information here.
All collections displayed, including woodworks from Chinese dynasties and some Asian countries, as well as Western ethnic woodcarvings, carry the spirit that reflects the unique time and region.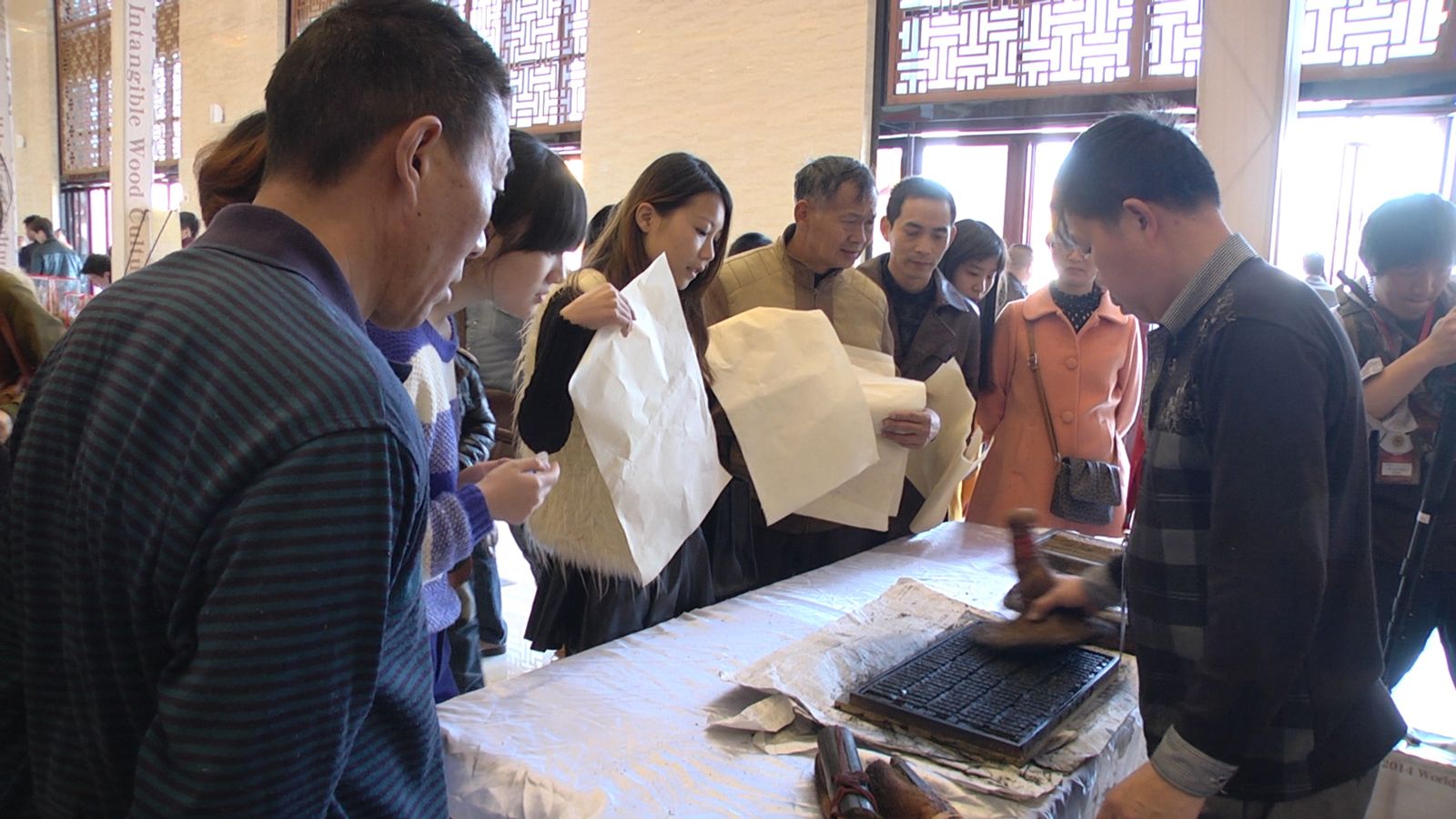 Joiningg Zuo amazes the audience with the wooden movable-type printing, which is one of the world's oldest printing techniques originatedduringn the Yuan Dynasty and maintained in Zhejiang Province.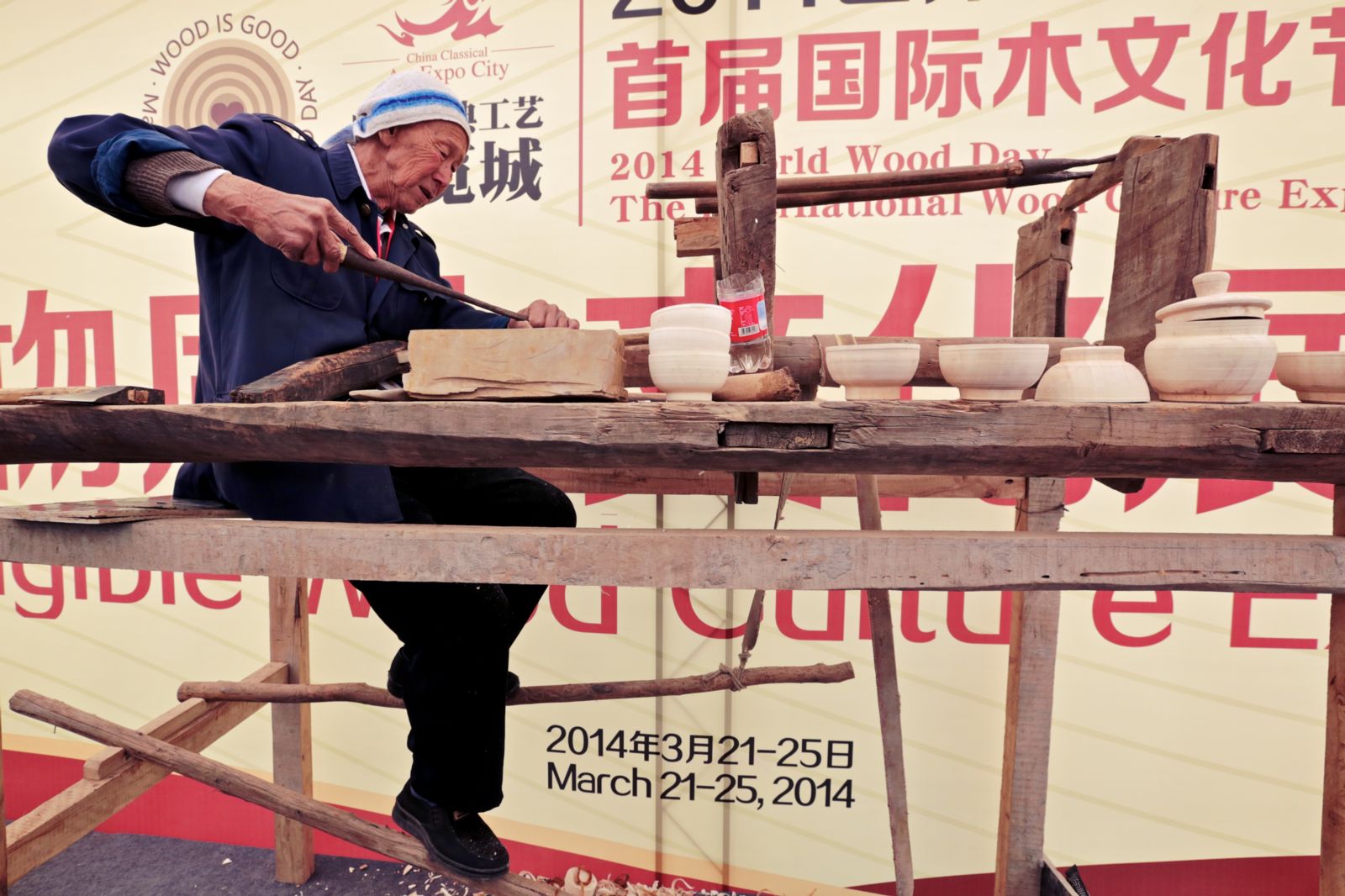 Mr. Jinqing Cheng demonstrates ancient woodturning as done in Shawo Village of Hebei Province, where artisans have the wood objects turned manually on wooden lathes.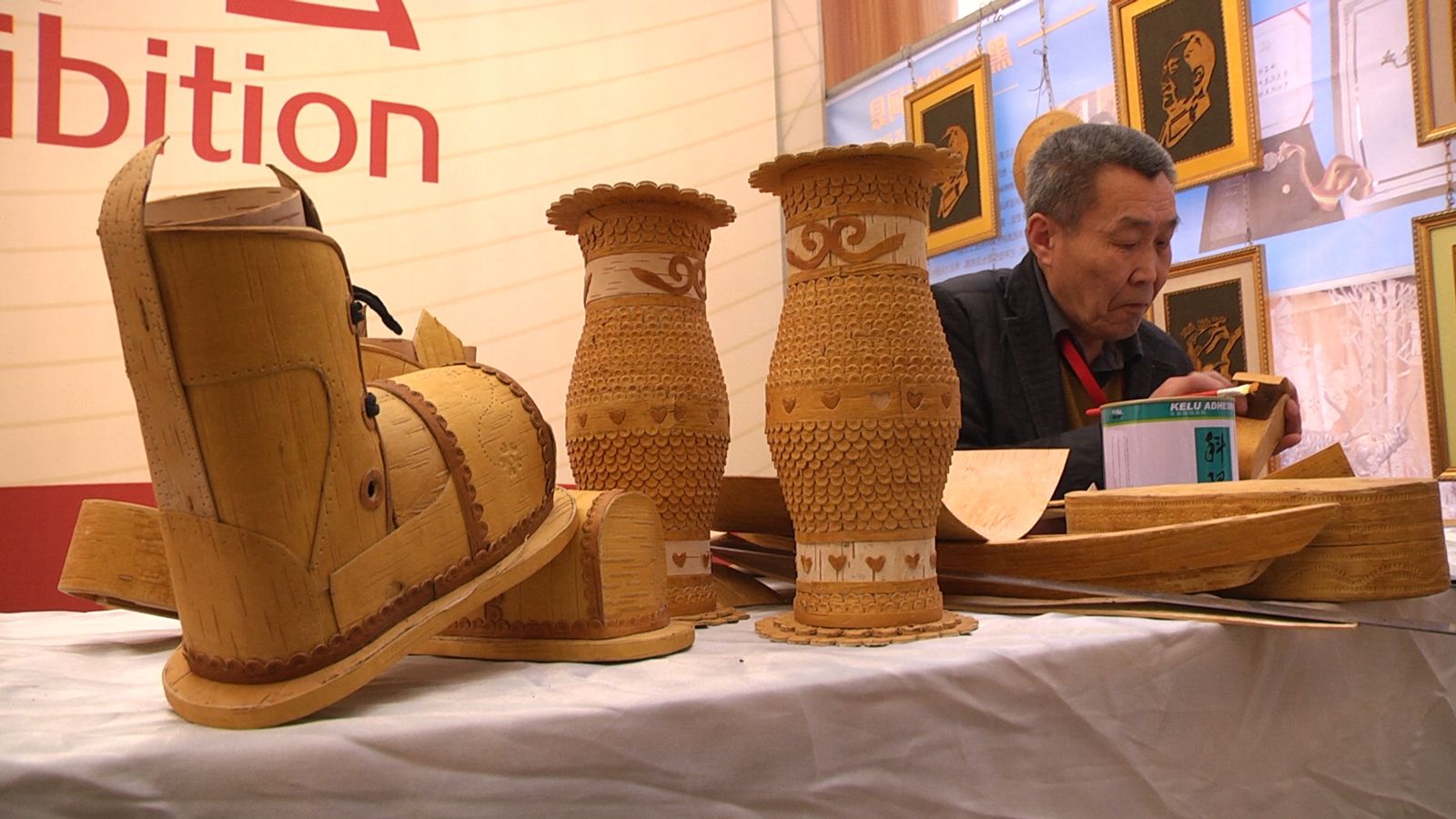 Birch bark craft is a culture native to Hezhen that supplies living appliances to the tribe. Photographed is Mr. Zhangxiang Fu, a state-level master.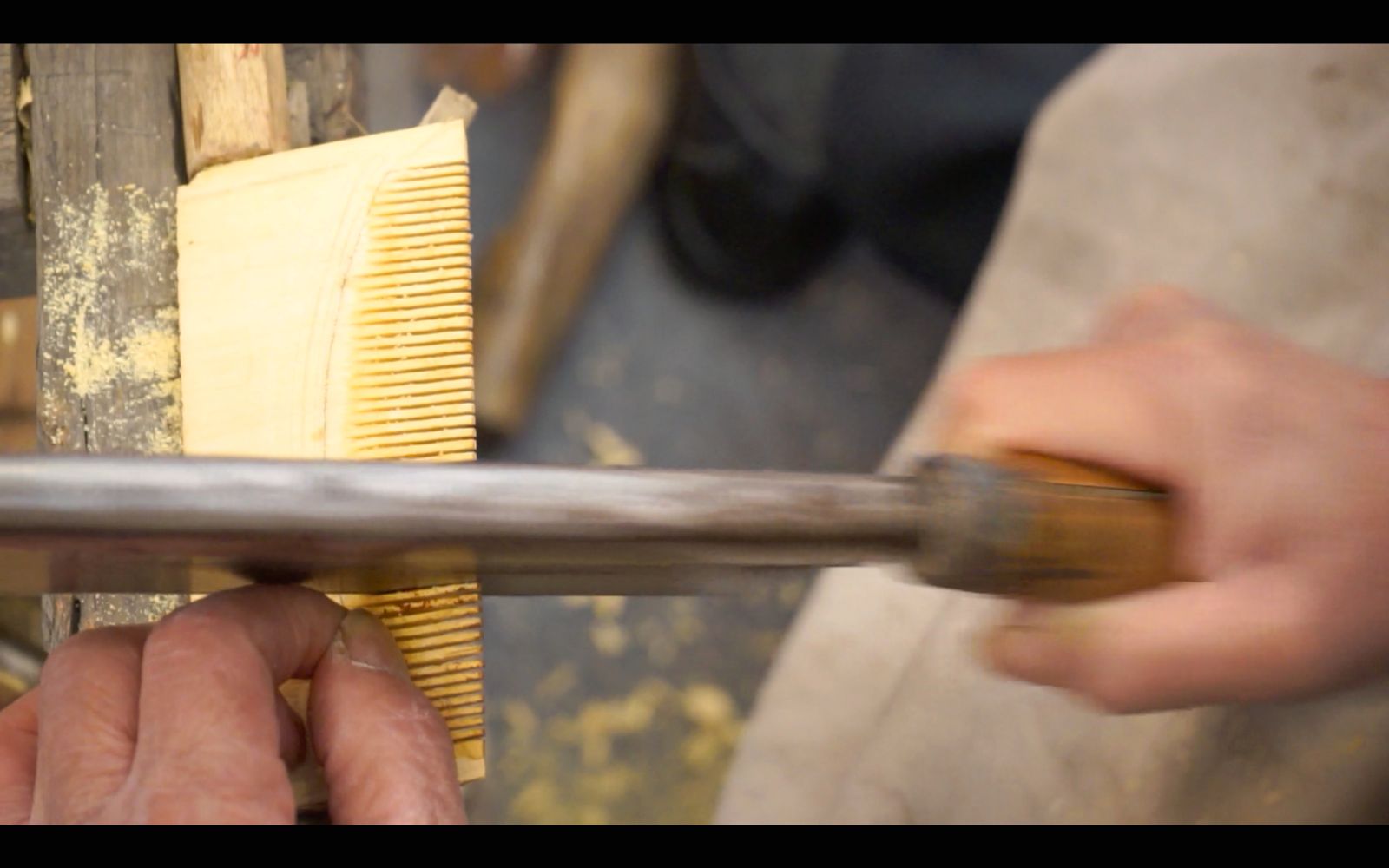 A demonstration shows the procedure for making a Dongyang wood comb which requires a particular tool for each of the 18 steps.
The program served as an opportunity to present intangible cultural heritage based on better protection and recognition. Each exhibit offered the general public a specific vision of wood, its relation between tradition and modernity, as well as its ethnic value and significance.
The Dong minority wooden architecture building is on display in the Exhibition.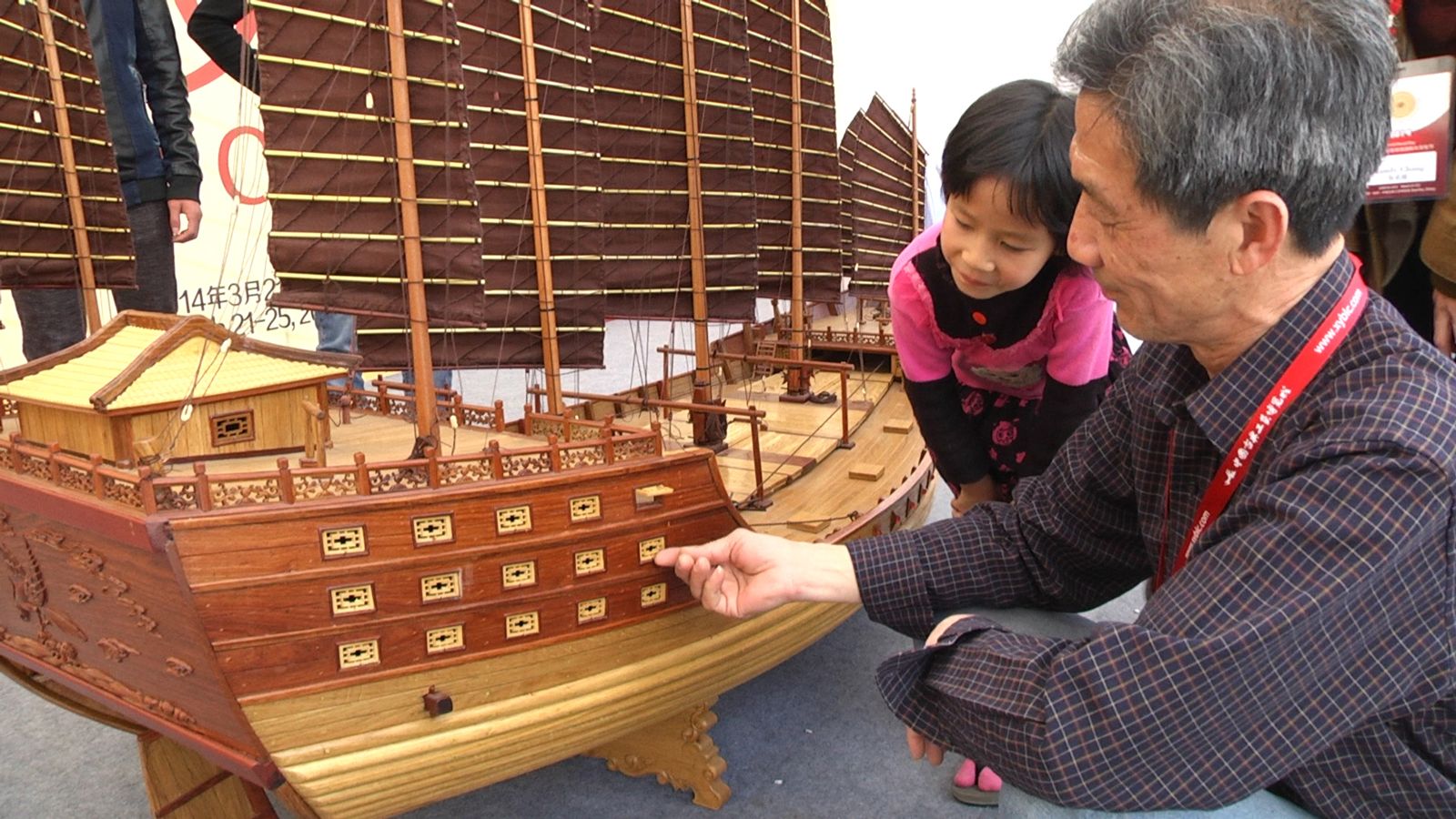 A model of the Chinese wooden boat illustrating the exquisite skill in boat-making draws the attention of kids.
The exhibition also tried to explore a diverse collection of entertainments of the East and the West for kids.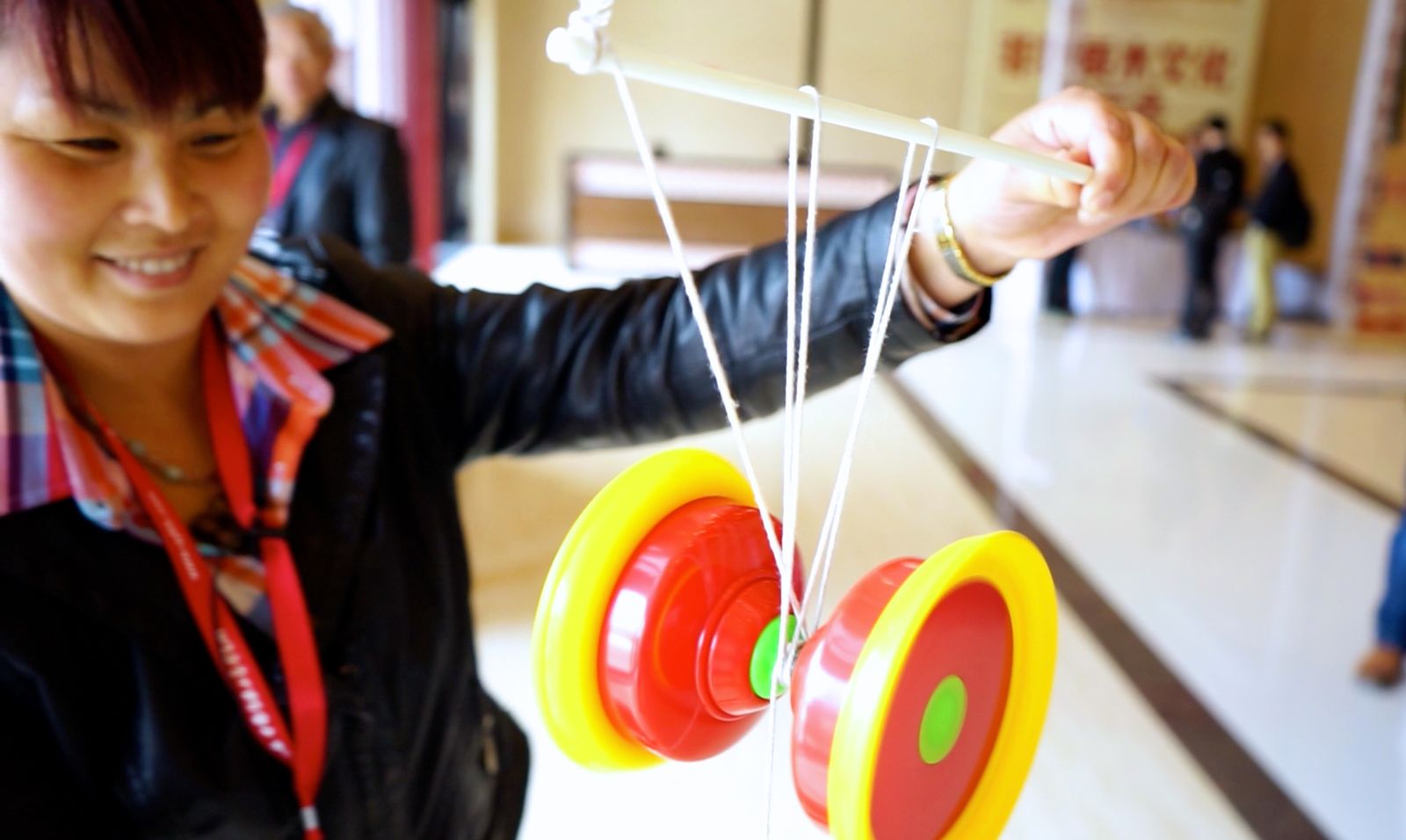 The artist performs tricks on a Chinese yo-yo which reflect local entertainment of Ming and Qing dynasties.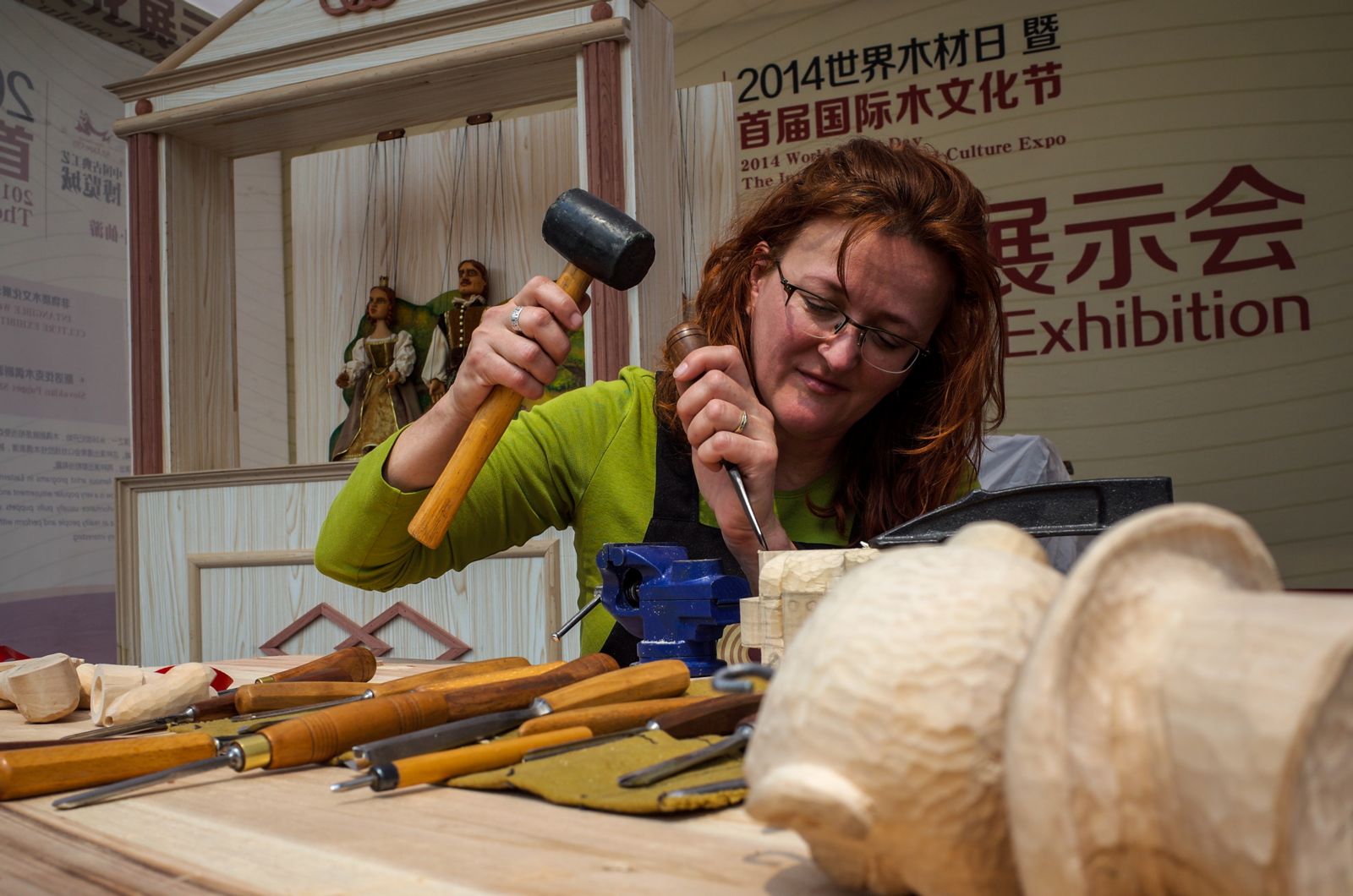 Jena Pilátová presents her skillful artistry of Slovakia puppet making.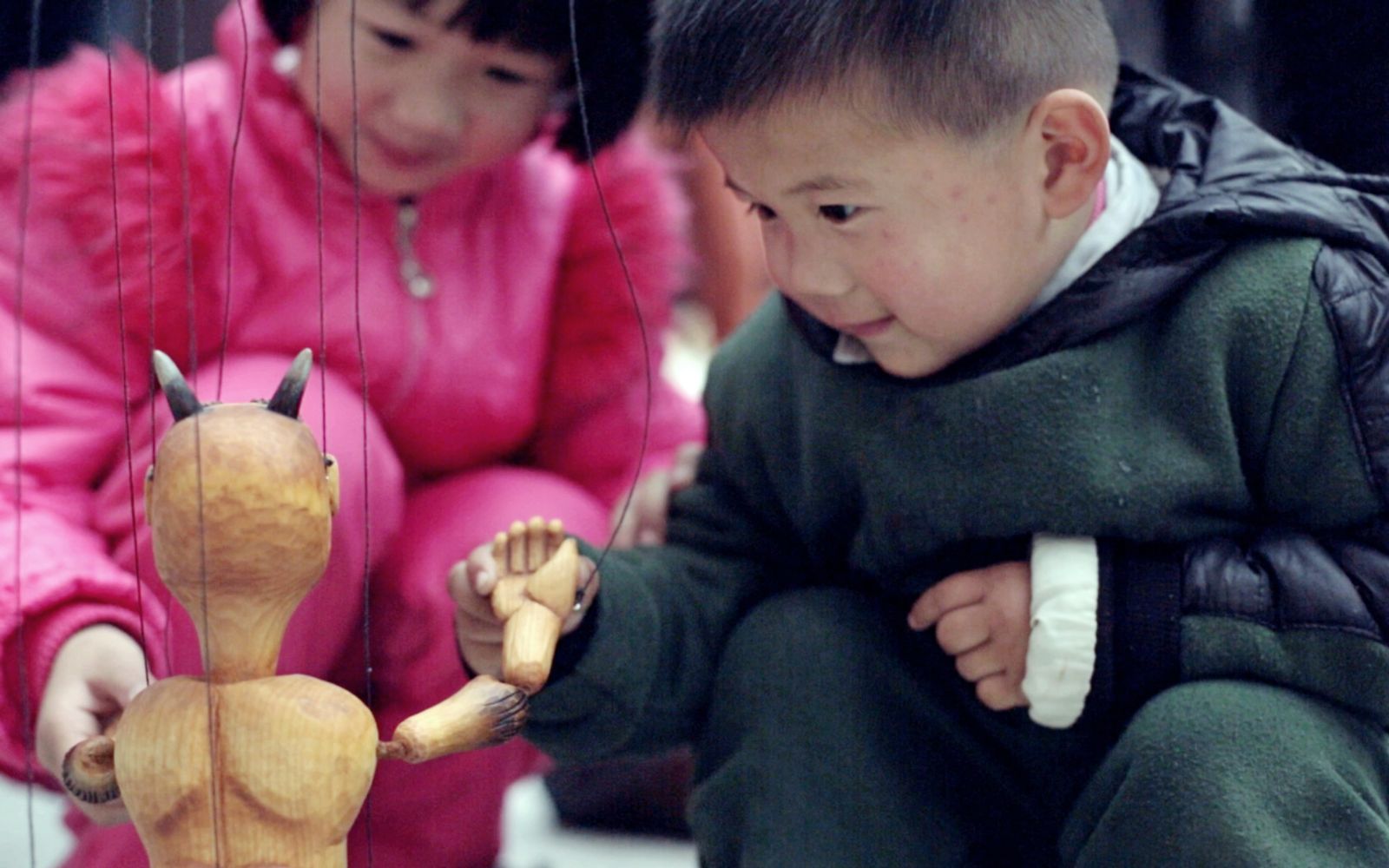 Veronika Pilátová's puppet show brings amusement to the young crowd.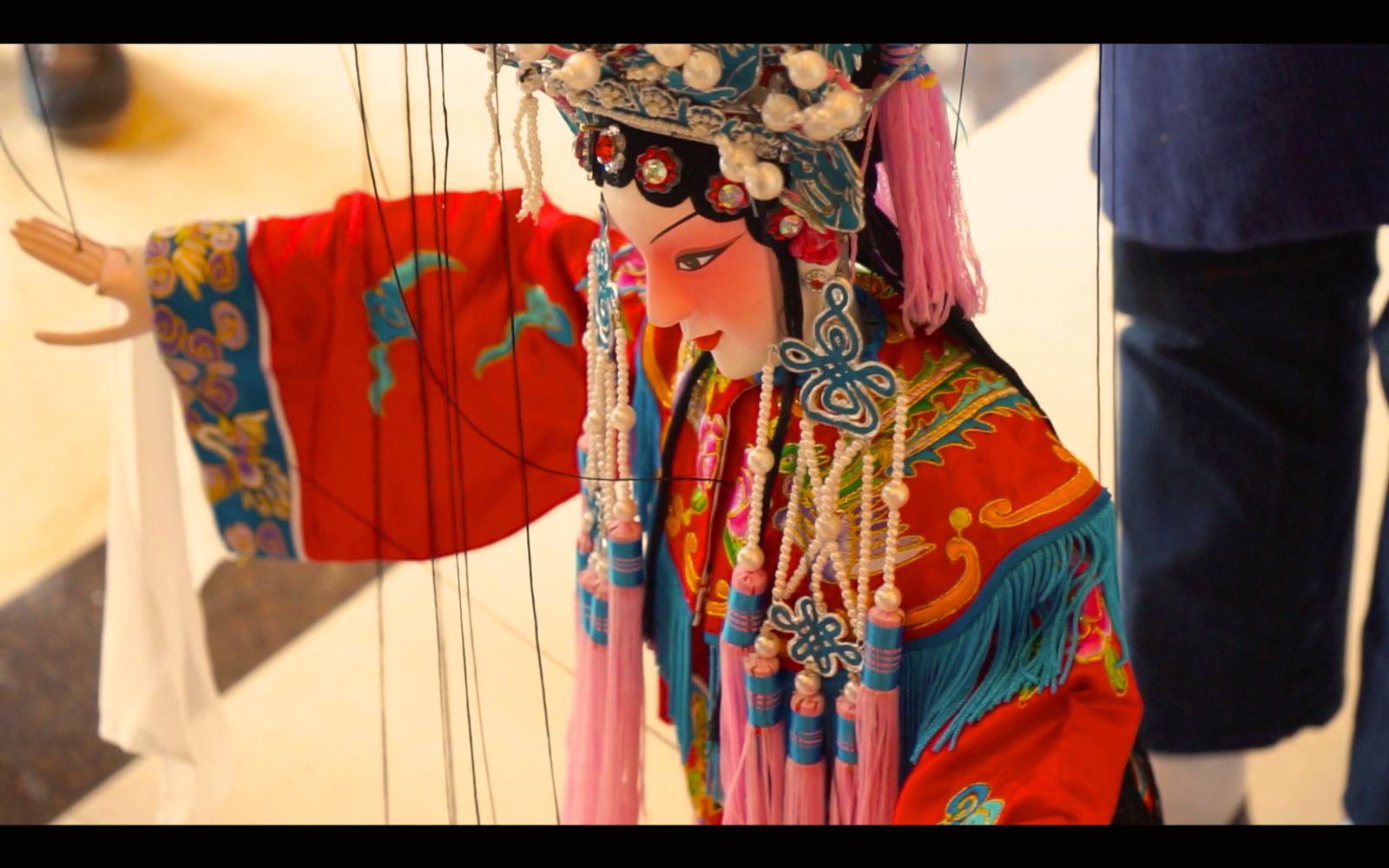 Taishun doll head carving, dating back to the Song dynasty, works for the Chinese puppet show.
Our attempt to share these non-material treasures with traditional cultural backgrounds received positive response from both public audience and artist participants on WWD.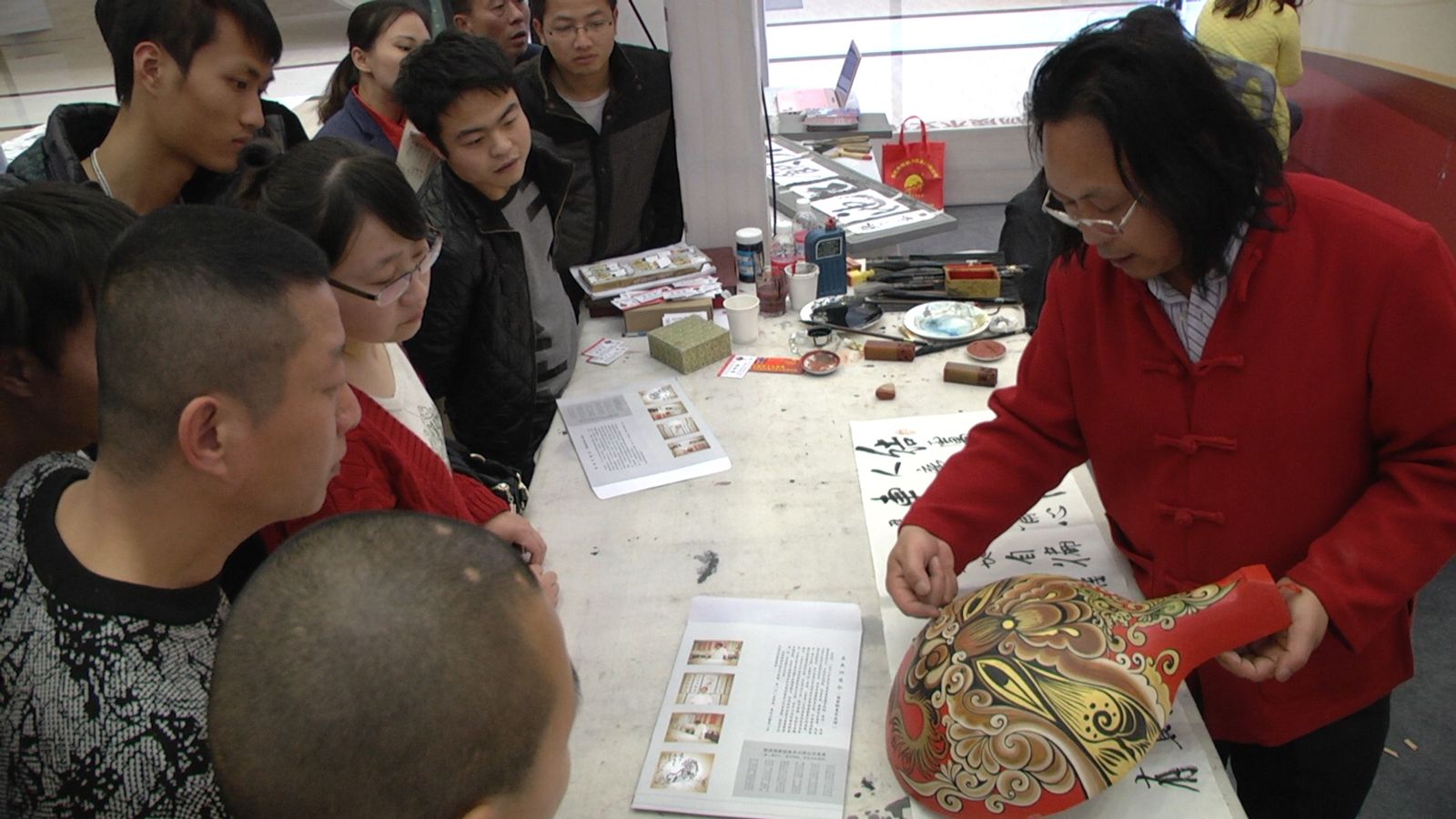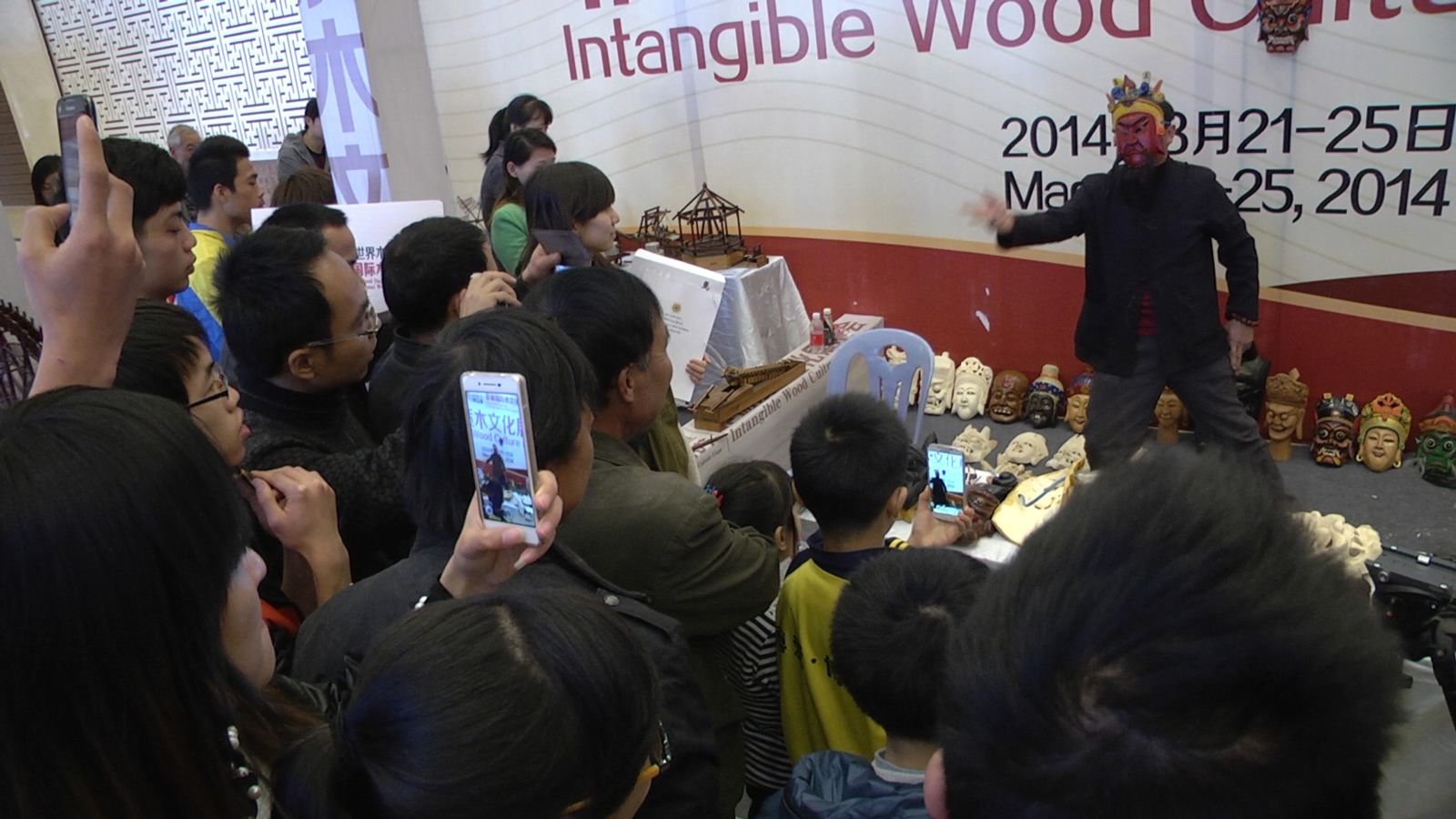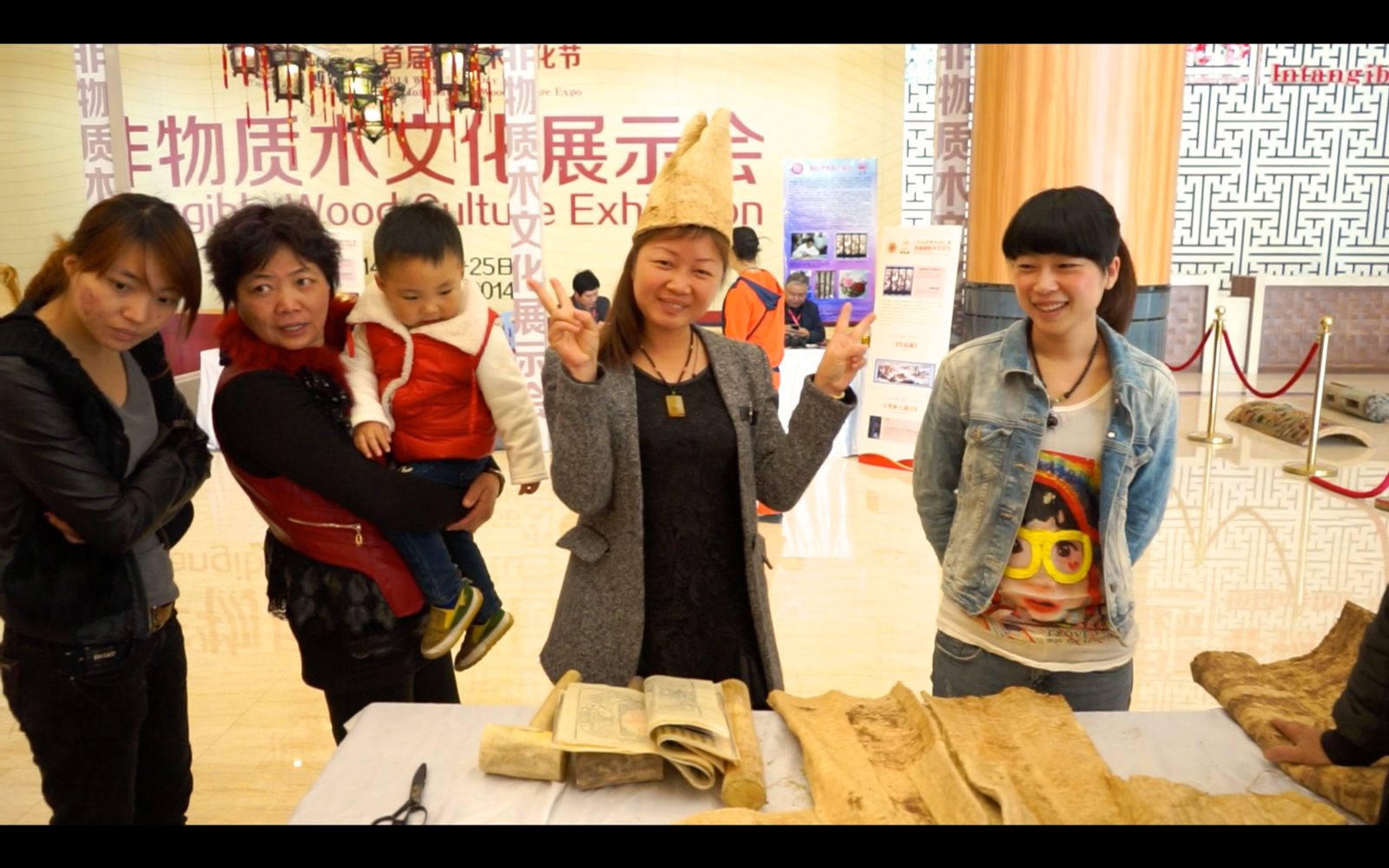 The demonstrations caught the audience's fancy during the show. From top, Mashao facial makeup, Nuo mask and Li Nationality bark clothing.
The cultural carnival was not only entertaining, but also informative and illuminating. It successfully connected the present day to history and vice versa. Such exhibition would serve to develop interests in traditional wood culture and promote the intangible cultural heritage in the current generation.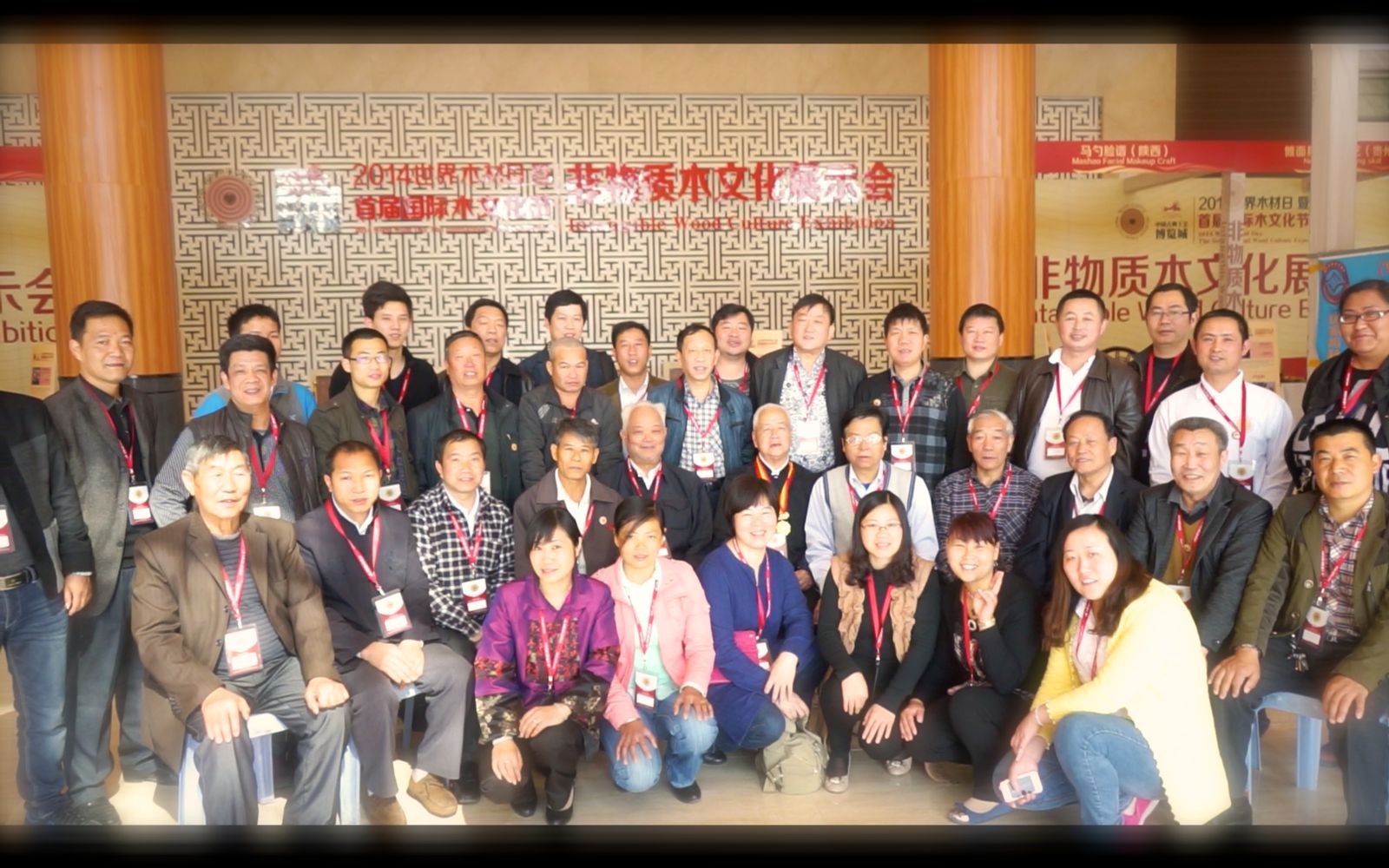 Artists and masters of non-material cultural heritage related to wood contribute to the WWD celebration.