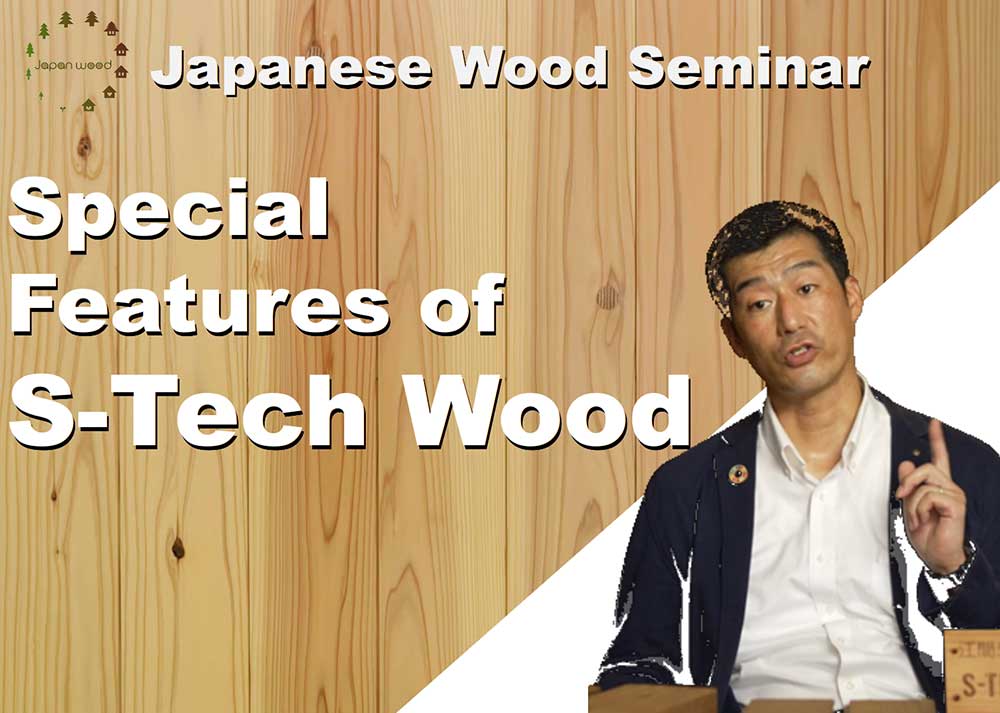 The Japanese Wood Seminar is organized by the Japan Wood-Products Export Association (JWPEA). Advanced wood processing technologies of Japan turns Cedar and Japanese cypress, which are Japanese unique wood species, into outstanding products and proposes an exciting lifestyle that suits you. For more information, please click on the following videos for more detailed information.
SHOU SUGI BAN "YAKISUGI" looks very cool. It is ideal for exterior walls of houses due to its anti-insect and antiseptic properties. Let's take a closer look at Yakisugi in this video.
"Sanfoot" represents the unique processing technology that slices wood thinly. The beauty of the cross-section of wood can be utilized as it is and be applied as the surface to transform a lot of materials into "wood".
The "S-TECH Wood" employs wood from plantation forests and has enhanced anti-insect and antiseptic effects without using any chemicals. This video introduces S-TECH WOOD products which aim to achieve SDGs, and examples of their use.
This video explains the durability and availability of Japanese cedar and Japanese cypress, and introduces well-known techniques to make them last longer as fencing and decking materials.


Subscribe to Japan Wood-Products Export Association (JWPEA) YouTube Channel